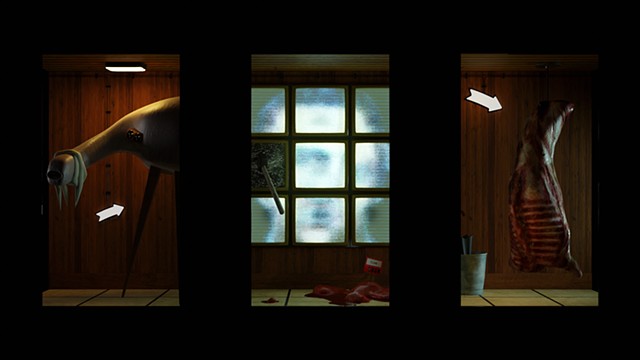 illogical sensation OR is everything better with bacon?
Digital video, animation, LCD panels, carpet, light bulb, electronics
Variable
2021
Since moving to New England I find myself surrounded by painters... In an effort to "fit in," I retreat into the less-than-open arms of Gilles Deleuze and Francis Bacon and am reminded of why I gave up painting in the first place.